Top Page – トップページ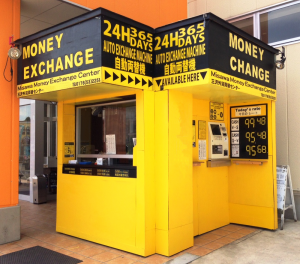 三沢外貨両替センターは米軍三沢基地近くのスカイプラザ三沢にある外貨両替所です。
取扱い通貨は、米ドルはもちろん各国の主要通貨の販売・買取も取り扱っており、銀行や空港とくらべてもお得なレートで両替できます。
外貨の買取は自動両替機にて24時間365日、いつでも両替可能です。
また、三沢市に在住している外国人のためのインフォメーションセンターとしてもご利用できます。三沢市近辺にいらした際には、是非お立ち寄りください。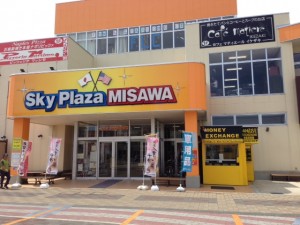 "Misawa Money Exchange Center" is the currency exchange office next to the Sky Plaza, near the US Airforce Base.
U.S. dollar of course, handling currency, we handle to sale and purchase of major currency countries.
Even compared with the bank and the airport, you can exchange at the rate deals.
In addition, 24 hours a day, 365 days a year, the purchase of foreign currency exchange is possible at any time by the automatic change machine.
If you come to Misawa, please stop by our shop.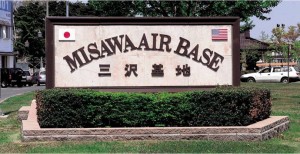 Misawa is a city located in eastern Aomori Prefecture in the Tōhoku region of Japan. As of April 2012, the city had an estimated population of 40,617 and a population density of 338 persons per km². Its total area was 119.97 km².
Misawa is the location of a large military base, Misawa Air Base, which is under joint operation of the United States Air Force's 35th Fighter Wing, and Japan Air Self-Defense Force's 3rd Fighter Wing. It is also an important US base for signals intelligence and related activities. The city population figures do not include the estimated 10,000 American military personnel and their dependents stationed at Misawa Air Base.